Social Media
How Instagram Isn't Just for Budding Photographers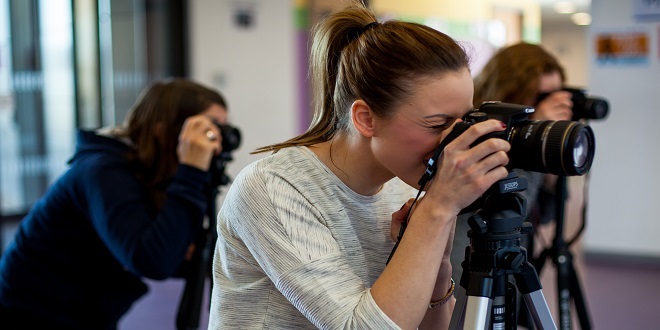 Instagram is a great tool to use, but you have to know how to use it. Most businesses like to engage users who post photographs for them, but you can easily post your own for your business and obtain even more followers. So why choose Instagram over the other social media websites out there?
Well, Instagram has over half a million active users every month. These users have shared over forty billion photos since the conception of Instagram, and they share an average of ninety-five million photos and videos every day. Eighty percent of the users come from outside of the United States, and it's used by 24% of American men and 31% of American women. Therefore, if your business is focused more on an international level, then Instagram might be a good answer for you. Plus, it can mean a lot of exposure if your photo or video goes viral.
Get Familiar with Instagram using a Business' Perspective
Businesses have been signing up for Instagram immensely lately. In response, Instagram began a blog for businesses to follow that offers brand spotlights, tips, news, and API examples for businesses to use. Their blog is definitely going to keep you updated on how they operate, so it's a good idea to begin reading that on a regular basis immediately. Check out their blog and keep up with some of the more unique ways to use Instagram for your business.
Balance Fun Images with Images from Your Business
You should take advantage of the increased real estate your business has with the Instagram page by telling a story with the images you post. Make sure there is a good balance between fun images and the images that reflect your business.
Puppy pictures can receive thousands of likes and pictures of personal shoppers posing at luncheon events will receive half that amount of likes. You should be keeping track of the engagement your images get to figure out what your followers prefer.
Build a Following
There are three main ways you can obtain a following in Instagram. If you already have a Facebook account, then connect the two. If not, then use some popular, relevant hashtags connected to your images. Or you can engage by liking others and following their photos. Cross-post selected images to the business Facebook page with hashtags that align with your brand image to help potential customers find you on Instagram.
Debut Videos
The recent additions of Instagram's Video on Instagram have given Vine, a Twitter video feed, a serious competitor. There's a filter enabled, fifteen seconds, editable video functionality that's comparable to Vine's 6.5 seconds
Embed Instagram Videos into Blogs or Websites
Instagram recently released an embed feature for desktop web browsers so that you can embed your videos into your blog or business website. Because you never know who is going to see your shares on a social networking platform, embed the Instagram video to extend the reach of your content
Last word
The people you're following on social networking platforms will make all the different in the world. Many brands on Instagram, some who have a very large following, don't follow their followers back. You should find the brands and people you like and can learn from in your followers, and then follow them back